At SiteWork Services, we specialize in complex excavation projects. No matter the scope or size, we serve as your site development partner, working side-by-side with your team to formulate a comprehensive excavation plan. Our experienced, knowledgeable crew understands how to monitor assets and engineer savings into a project, while our advanced terrain modeling software and staged delivery process provides greater accuracy, efficiency, and speed from bid to build.
It's this systematic approach to excavation and site development that's led to significant cost savings for our customers, even under the most demanding of deadlines — and all without sacrificing an ounce of quality or safety.
EXCAVATION SERVICES:
Land clearing
Mass grading
Site development
Soil correction
Environmental remediation
Finish grading
Drainage
Ponds
If you'd like to learn more about our excavation or site development solutions, or any of our other services, please feel free to contact us today. A member or our team would be happy to discuss your next project. We can also send out an estimator to work up a quote for you immediately.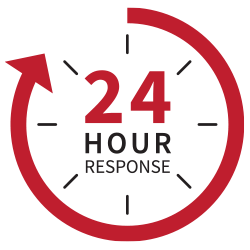 We Offer Emergency Services
Trust us for repairs to broken or damaged utility services due to weather, fire, natural disaster, or other environmental factors.
Call: (651) 755-4282