As an experienced demolition contractor, SiteWork Services understands the importance of preparation and precision when redeveloping sites. Our crew identifies structural strengths and weaknesses and coordinates with local utility companies before a demolition project begins. Only then can we prevent unnecessary and costly damage that could sideline construction.
We also work directly with local officials to pull the proper permits, conduct pre-demolition inspections, etc. There's no "hands-off" in our approach to demolition. We even handle the removal, disposal, and recycling of debris, which helps us guarantee the entire project is safe and environmentally sound until the very end.
DEMOLITION SERVICES:
Total building demolition
Selective structural demolition
Site amenities demolition
Underground tank removal
Clearing and grubbing
Recycling
Disaster relief
With our ability to handle not just demolition but also earthwork, site development, and site utilities, SiteWork Services offers developers, business owners, and municipalities the comfort and convenience of working with a single contractor during some of the most critical stages of construction.
If you'd like to learn more about demolition, or any of our other services, please feel free to contact us today. We can also send out an estimator to work up a quote for you immediately.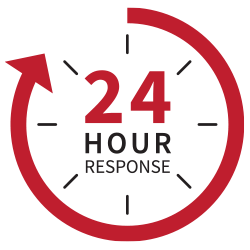 We Offer Emergency Services
Trust us for repairs to broken or damaged utility services due to weather, fire, natural disaster, or other environmental factors.
Call: (651) 755-4282