SiteWork Services is a family-owned and operated full-service excavation, demolition, and site development contractor located in Southern Minnesota. Since 2002, our crew has been serving both the public and private sectors throughout Minnesota, Wisconsin, Iowa, North Dakota, and South Dakota. With nearly two decades of experience and hundreds of projects under our belt, we've built a solid reputation for delivering creative solutions and quality workmanship — on time and within budget.
No matter the project's size or complexity, our ultimate goal is repeat business, not nickels and dimes.
OUR EQUIPMENT
Our extensive equipment inventory has made it possible to do more and more for our customers. Whether an excavator, dozer, crusher, or dump, we're proud to offer the necessary tools for a complete site development plan. Whatever's needed for the job, you can pretty much guarantee it's in our fleet.
OUR COMMITMENT
Alongside our unwavering commitment to quality, teamwork, and customer satisfaction, safety is a top priority. SiteWork Services is committed to our crew, customers, and community. Both on and off the site, we stress the importance of collaboration to completely eliminate hazards and injuries. Our customers can rest assured that the most qualified person for the job is always on-site to keep the project safe and secure — with zero days lost due to avoidable accidents.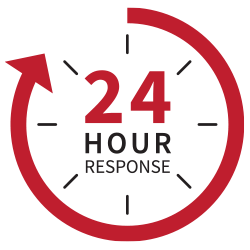 We Offer Emergency Services
Trust us for repairs to broken or damaged utility services due to weather, fire, natural disaster, or other environmental factors.
Call: (651) 755-4282